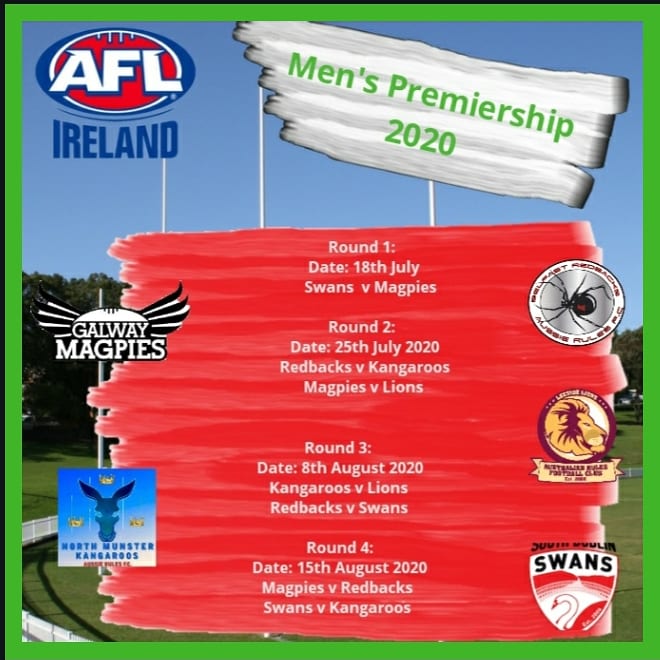 This seasons opener sees the South Dublin Swanstake on the Galway Magpies in Bushy Park Terenure.
Week 2 has the leagues newest club the North Munster Kangaroos up against the current flag holders the Belfast Redbacks, while the Magpies are back at home in the swamp to face the Leeside Lions.
The following week has an all munster affair as the Kangaroos lock horns against the Lions.
The last weekend of August sees the Lions face the Swans down in Cork, while the Magpies travel the short distance south to the home of the North Munster Kangaroos.
September sees the game weeks, where all of the teams will try stake their claim for a place in the preliminary finals at the start of October before the 2 best teams square off in the Grand final on October 10th.
It has been a long road to the amster of the season and its testament to the clubs, players and the AFL Ireland committee that we will see footy in 2020. It promises to be a very eventful and competitive season as the 5 clubs go head to head in a shortened season. Follow the seasons progress across our social media channels.
Stay safe, look after each other and enjoy the footy.
#FootysBack