It's safe to say that we have had a few set backs since the start of 2020 but the AFL Ireland Premiership is back and in full swing. It took a few rounds and fixture changes to get every team on the field.
Round 1 saw the South Dublin Swans fly out of the blocks with an explosive season opener against the Galway Magpies, who to their credit never gave up. The Swans recruitment and training in the extended off season paid dividends, as they came out on top on a scoreline of 20 – 20 – 140 to 0 – 4 – 4.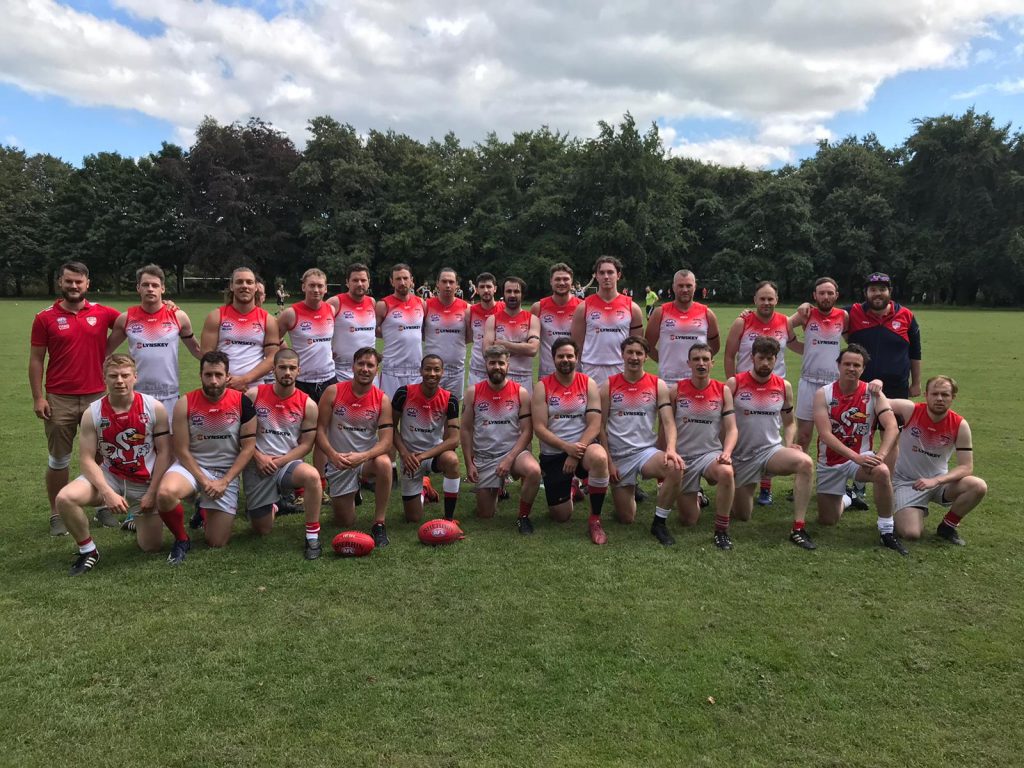 Galway had home field advantage in Round 2 against the Leeside Lions. The Swamp was the venue on the west coast which saw another great contest involving 2 competitive sides. It was the Lions score of 14 – 12 – 96 which was too much to overcome for the home side who posted 3 – 6 – 24. Progress from the Magpies since their previous weeks showing which is something to build on for the later rounds of the competition.
Covid 19 and rescheduling of other sports became an influence in regards the competitions newest team, the North Munster Kangaroos. The off seasons hard work eventually fell foul to reasons outside of the control of the footy club which meant having to postpone their premiership involvement until 2021. That left 1 team to get their season underway.
The reigning premiers, Belfast Redbacks who were due to take on the Kangaroos in Round 2, had to wait until Round 3 to make their long awaited return to action. The South Dublin Swans were the visitors to Mullask Playing fields in Belfast. The fixture produced arguably the most competitive game of this season so far. The teams went in level at 43 a piece at the big break. However the home side slowly pulled away in the last 2 quarters to give them a well earned victory against their Dublin counterparts. 11 – 4 – 70 to 7 – 6 – 48 the final score in favour of the Redbacks.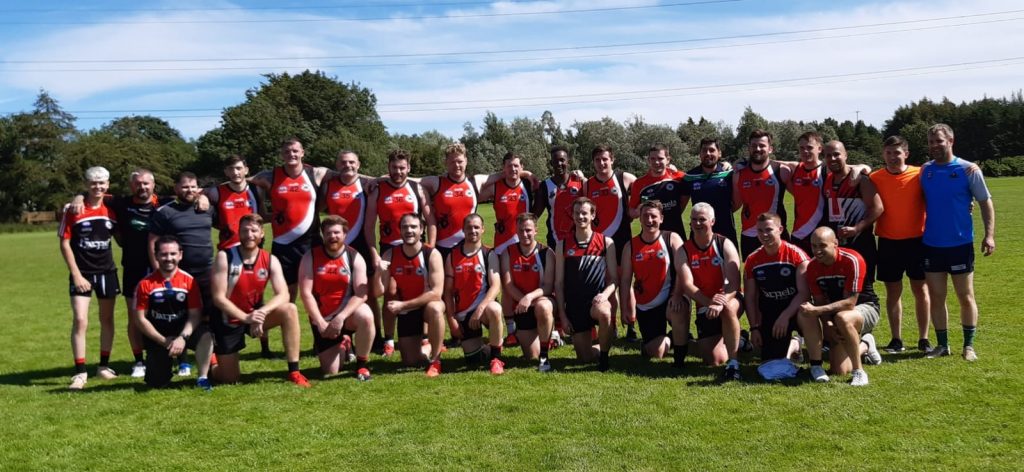 Round 4 is this weekend as the Lions travel to Dublin to take on the Swans while the Belfast Redbacks arr on the road for the first time this year as they take on the Magpies in Galway.