Vikings Sail to First Premiership
The Cork Vikings are AFL Ireland Women's Premiers after a dominant display in this years Grand Final in Dublin.
A wet showery morning in the capital made way for dry sunny conditions in Trinity Sports Grounds in Santry. Perfect conditions for footy and this years show piece affair. Having come off the back of a near perfect home and away season, the Cork Vikings were looking to add the Premiership crown to their Festival of Football title that they had claimed in the summer. Standing in their way were the impressive Ulster Kookaburras. The Ulster team themselves had boasted a rather impressive season. They are the only team to have defeated the Vikings, back in Round 1 in Belfast.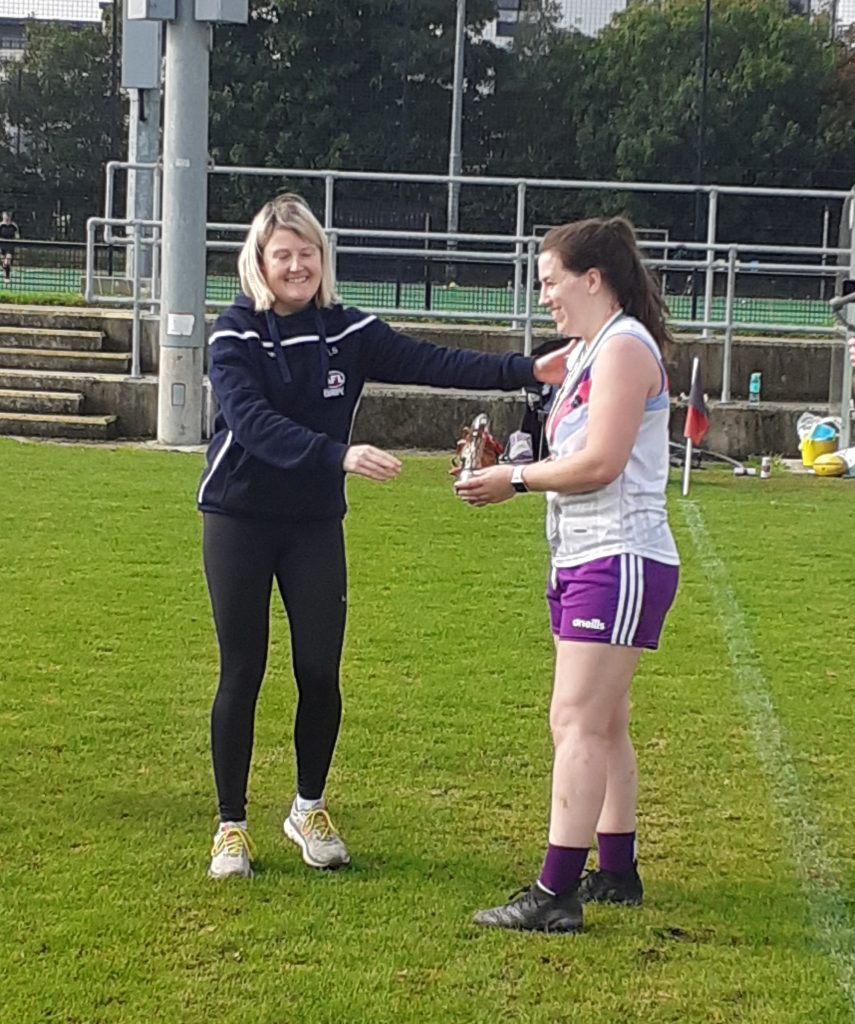 The game got off to a flying start with the determined Vikings starting strongly. Marie Keating, who was at her energetic best throughout the contest, impacted the scoreboard early on. The Cork girls were relentless in the first half, high tempo footy coupled with tenacity in defence gave them a strong foothold in the game. Blathnaid Wiseman was superb throughout and put in a serious shift in the half back line for the Vikings.
The Kookaburras for their part battled valiantly. Once more, player of the year, Siobhan Sherrin led by example with a battling performance for the Ulster women. However the leagues top goal kicker would once more leave her mark. Shannon Stevenson helped herself to a major and was added to by an Annie Walsh brace and a captains goal from Maria Quirke. At the break the Vikings had a 26 point lead. 4.4.28 to 0.2.2.
The second half continued in the same vein as the first. The Kooks, try as they did, were simply no match for the ruthless Vikings. Tara Galvin, in the Vikings midfield, worked hard for her team and had an outstanding all round impact on the day. Second half goals from Annie Walsh, Shannon Stevenson and another from captain Maria Quirke put some gloss on the scoreline for the Vikings. Marie Keating capped off a fantastic individual display that was mirrored by her team, with another 6 pointer. The Kooks rallied and had a better 2nd term kicking 3 behinds but unfortunately it wasn't their day in the end.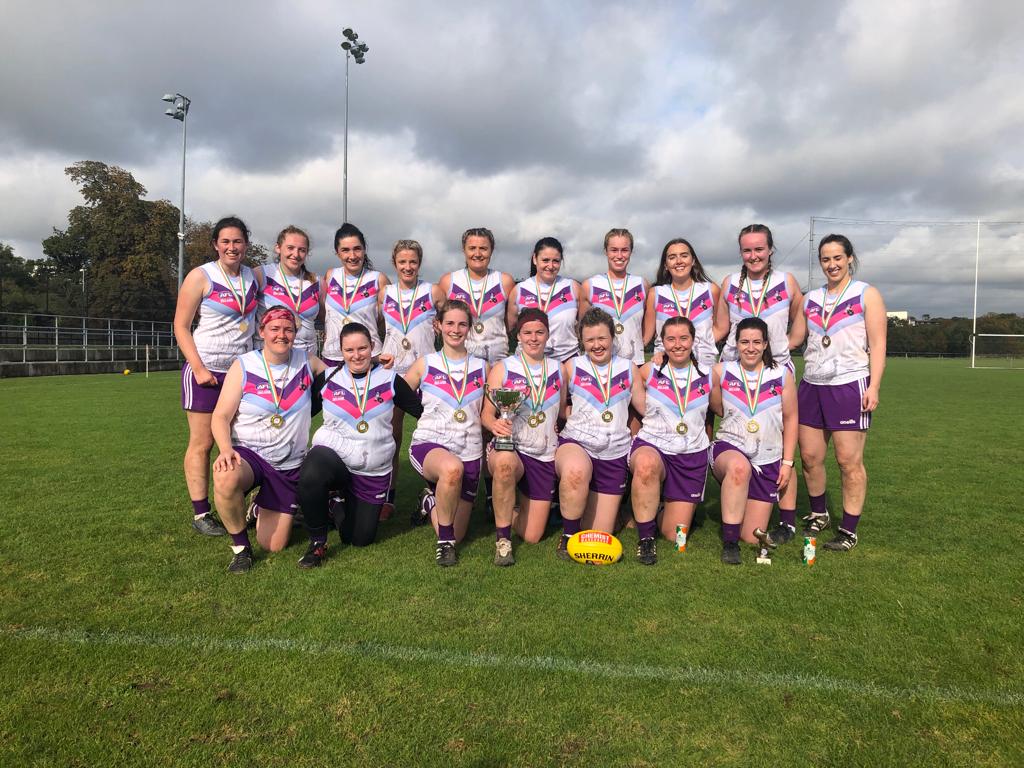 Blathnaid Wiseman, Tara Galvin and Marie Keating were best on ground for the newly crowned Premiers. A thoroughly deserved title for the Cork Vikings who grew from strength to strength to claim their first AFL Ireland Women's Premiership.
Final Score
Cork Vikings 9 – 8 – 62
Ulster Kookaburras 0 – 5 – 5