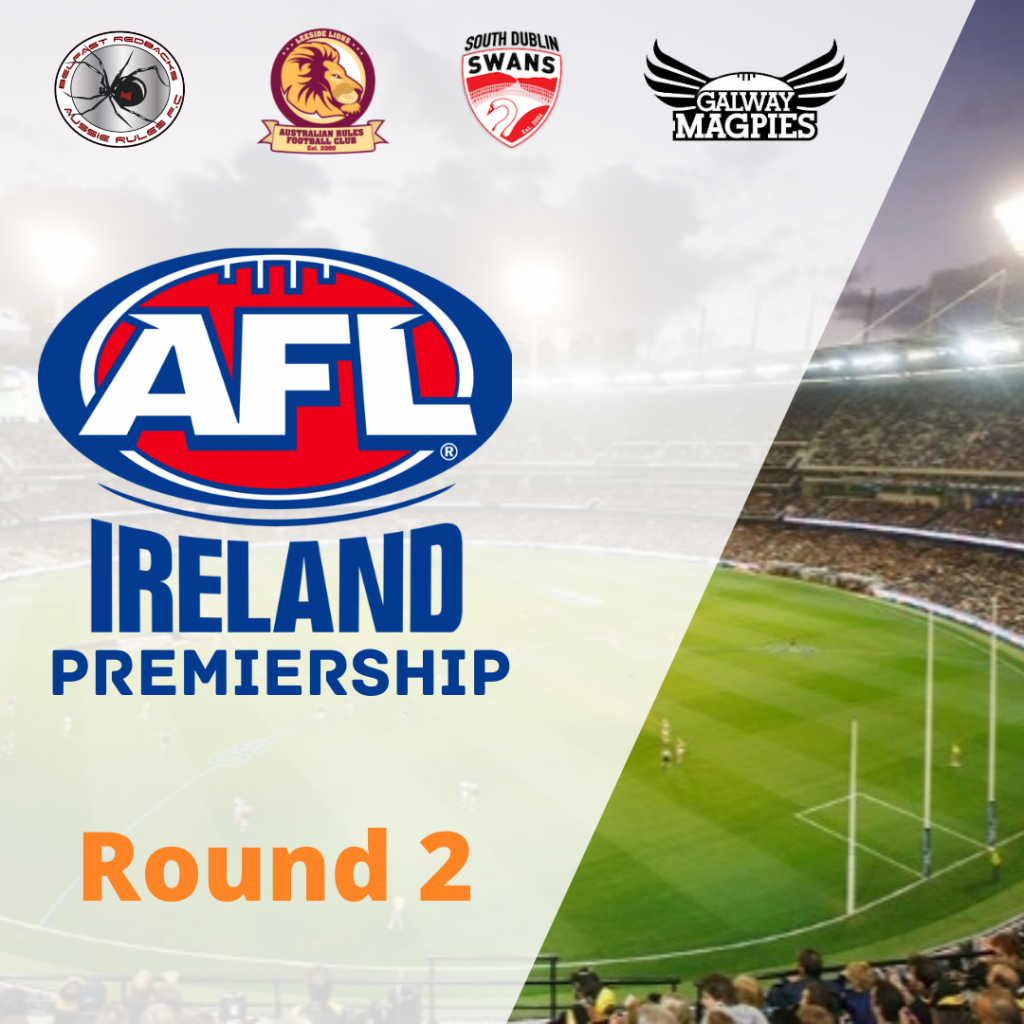 Round 2 of the AFL Ireland Men's and Women's Premiership competitions fell foul to cancelled games scheduled in Galway last Saturday. However we did have a cracking encounter in Dublin in the Men's Premiership.
South Dublin Swans v Belfast Redbacks
Both sides came into this game on the back of mixed fortunes in Round 1. The Swans were looking to start their campaign with 2 wins on the bounce, something that has eluded them for the past number of years. The Redbacks, coming in on the back of a defeat at home to the Leeside Lions, hoped to kick start their season in Dublin, where they have had a lot of success in recent years.
As the mercury hit 28°C for a lunchtime first bounce, both teams came out with a point to prove. It was the Belfast side that hit the ground running early on. With the experience of Kevin McSorley, Seán Paul Henry, Gerard Walls and Benny McDevitt, the Redbacks took control of the first quarter. The skilful Dean Skinner was a handful for the Swans mids, and he contributed heavily on the scoreboard throughout, including a sublime goal from the boundary around the body. The Swans, to their credit, kept in touch with their Belfast counterparts and scored a couple of late majors in the first term, including 1 just before the siren that crept inside the upright, from Seamus Owens.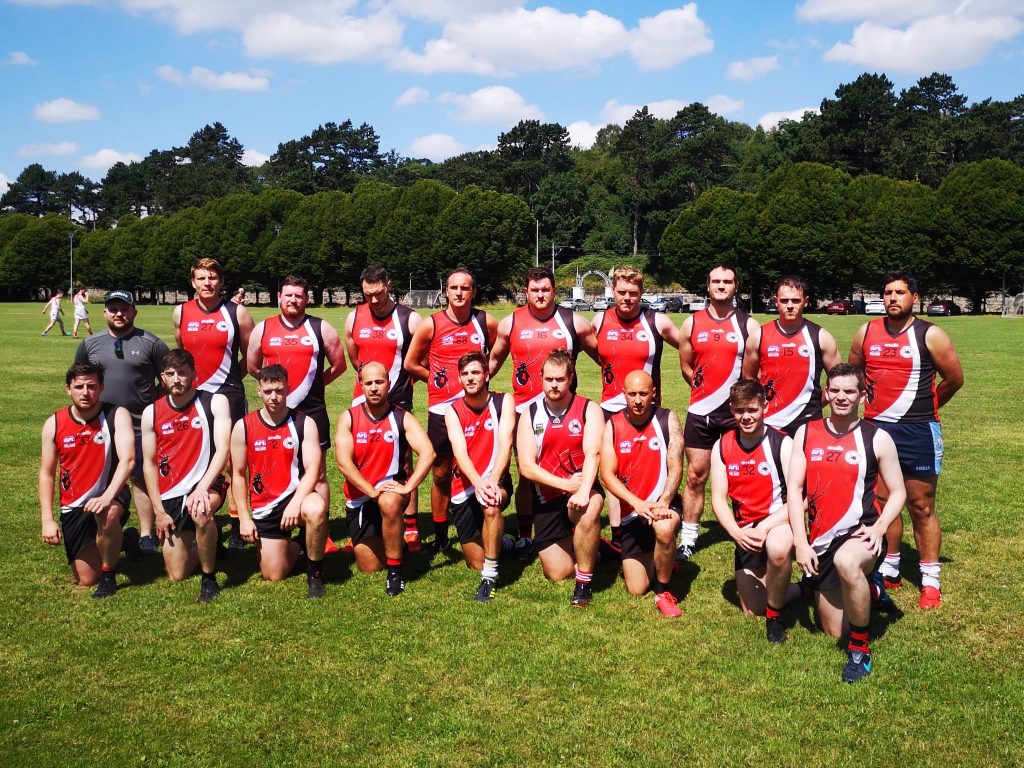 The second term was a tighter affair. The Dublin side totted up a lot of single scores, locking the ball inside their forward 50 for a lot of the second term. Kyle Devine, coming back into the side, scored a goal for the Redbacks that effectively outdid the Swans hard work. However, the hosts piled on the pressure still, and managed to claw the scoreline back to within 5 points.
The second half was dominated by the hosts. Gene Casey and Connor Dunne set the pace in the third with 2 fantastic goals a piece. A solo run from halfway including 2 bounces and pin point finish from the latter, was arguably the goal of the game. Donal Purvis and Paul Sciver tagged on another goal each for the Belfast men to halt the Swans progress going into the last term.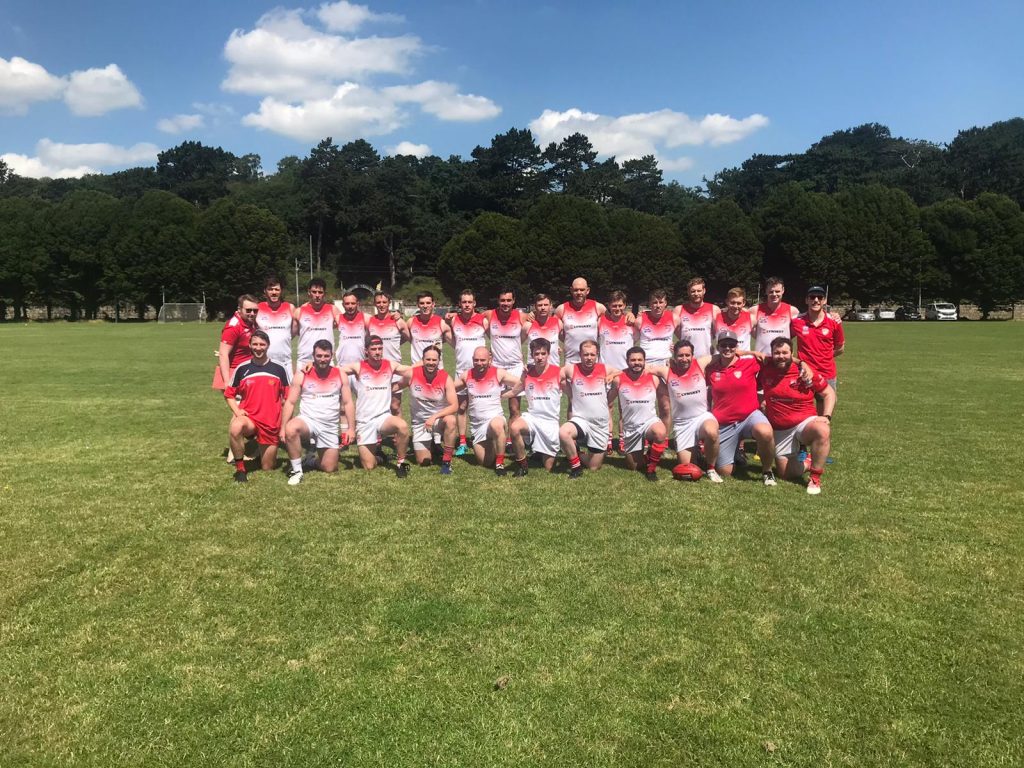 The final quarter followed the same pattern as quarter 3, the Dublin side asserted their dominance in the sweltering sunshine. Dan Matveyeff grabbed 2 goals, while Ben Coughlan scored his first goal for the club from a tight angle in the corner pocket. Kyle Divine replied once more for the Redbacks but the Swans fitness and pressure told in the end.
A fantastic effort by both teams in tough conditions produced a fantastic game of footy. In the end the home side claimed the victory which sees them sit top of the pile for the time being.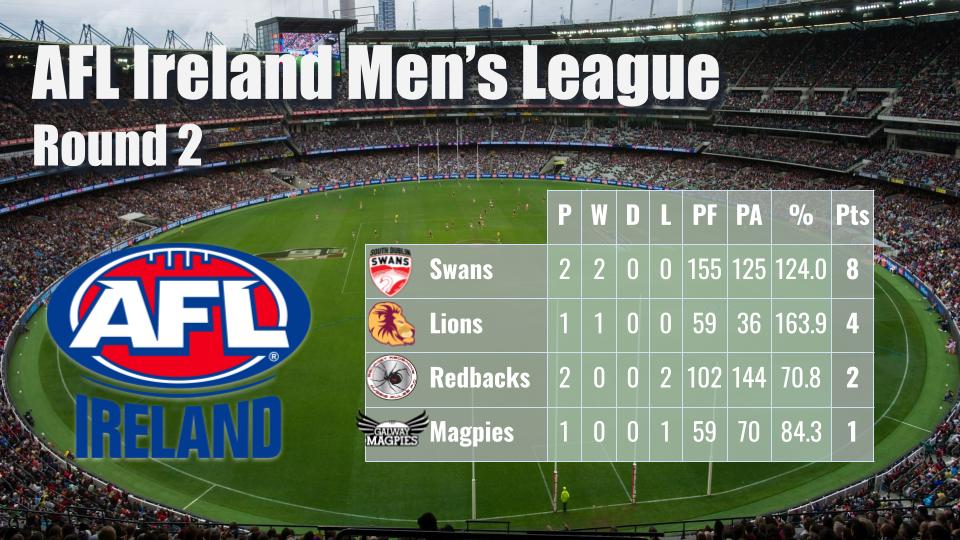 Final Score:
South Dublin Swans 11 – 19 – 85
Belfast Redbacks 10 – 6 – 66